Get to know Pastor Adam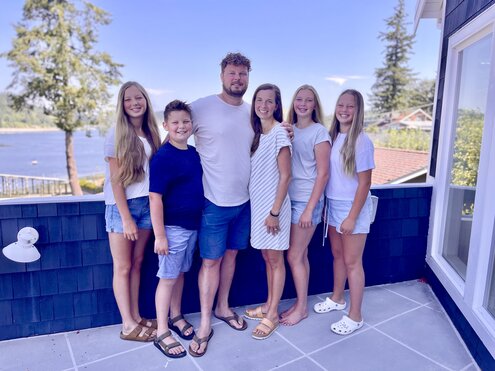 Pastor Adam Dow is Co-Lead Pastor and Pastor of Families. Adam and Danielle have been married for 16 years and have 4 kids. Adam often expresses how marriage and parenting have been the 2 most refining and revealing relationships for him. With marriage, it's having a safe place to not be perfect but feel completely safe and loved. With parenting, it's the honor of shaping his beautiful kids. And with both, it's having the safety of the gospel to grow when I fail.
Growing up in the Northwest, Adam feels his family of origin is one of the biggest blessings given by God and a huge influencer in how God showed himself and gave Adam a vision of the Kingdom of God.
Adam says, "I want to raise the family I lead, surrounded by Godly influences, with worship and proclamation of the gospel being a normal thing. I don't think it is possible to fulfill the one another commands of scripture apart from our community. Family ministry to me is all encompassing in that sense. We all have a role to play. If you are in Christ, you are a member of the family. And, it's the family's job to invite others in."
Both Adam and Danielle feel called to do marriage and family well, to use those areas to bless others, and to serve the local church and prepare her for Jesus' return.
Adam is currently attending Cascade School of Theology and Sioux Falls Seminary in preparation for a Masters Degree in Theology and Christian Leadership.